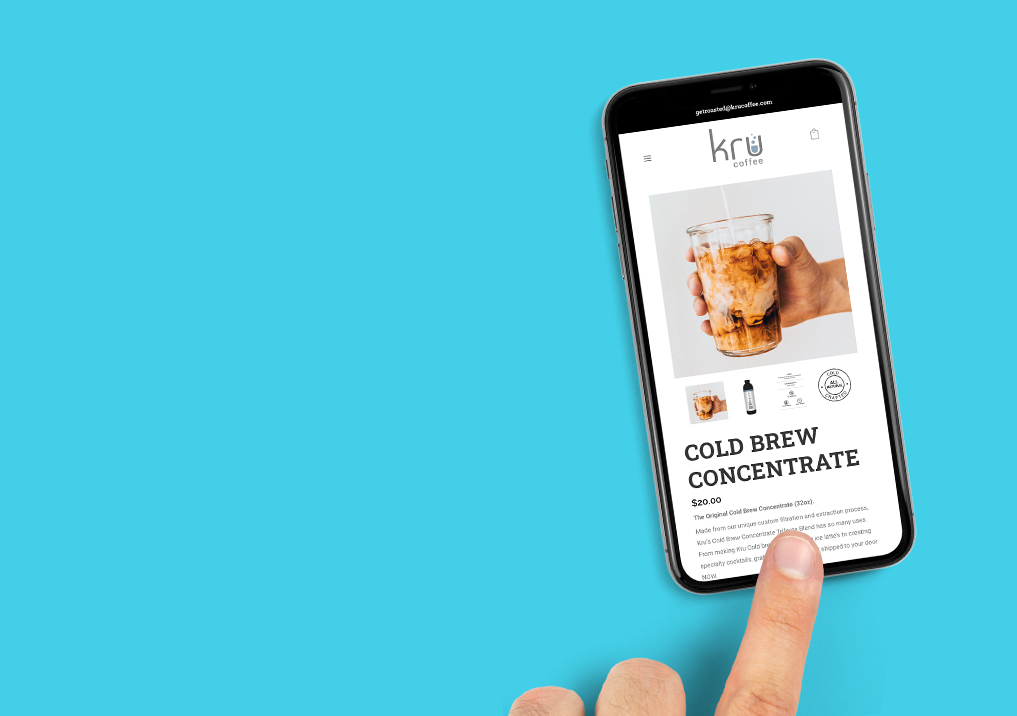 Now more than ever, businesses are rushing to add an eCommerce option both to better serve their customers and as a way to ensure sales continue even when their businesses cannot remain physically open. As regulations continue to change and businesses temporarily close their doors, you may be wondering how to start selling online.
Lucky for you, a booming eCommerce industry means there are plenty of options for every kind of product and every size shop. There are a few basics to start with:
1. Set up a secure site
2. Load it with great content
3. Share your products with the world!
Setting up a basic ecommerce site really can be that simple. Seriously. Read on for our tips and tricks for creating a simple, effective online store.
01.
SELLING ONLINE STARTS WITH A SECURE WEBSITE
First things first: it's time to decide on your web address (domain) and website hosting company.
Already have a website? You'll need to decide if you will have a separate domain or integrate it into your current website. Once you own a domain and have chosen a company to maintain and secure it for you, you can select an eCommerce platform where you will build your online shop.
Most platforms have security options built-in, but shoppers are savvier than ever. Be sure your site has an SSL certificate and payments are automatically encrypted. This is an extra level of security usually shown by a lock next to a URL in the address bar.
As you start to compare options, be sure to consider the features, ease of use, possible integrations (can the eCommerce platform connect to your website, payment system, POS, shipping service, etc?) and any custom design or branding flexibility.
Some of our favorite eCommerce platforms integrate with WordPress sites, such as WooCommerce. A custom designed and branded site means that your online store looks and feels like the rest of your website, marketing materials, and social media presence. There are also a ton of stand-alone systems like Shopify, which is a 100% eCommerce-focused platform.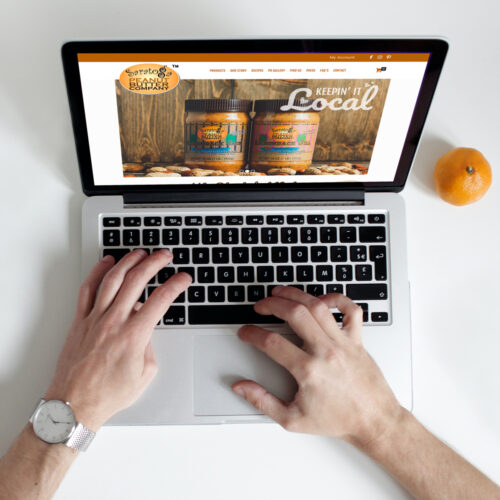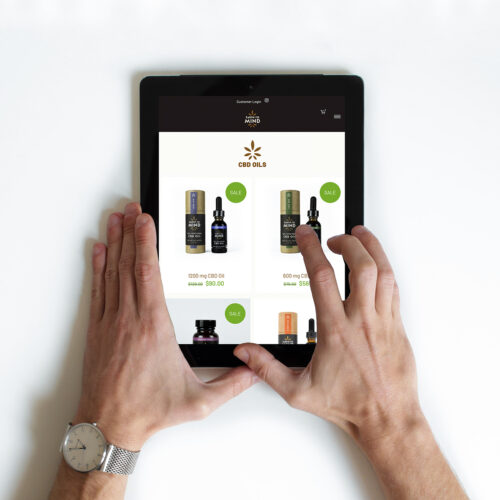 02.
PUT ON YOUR SALES CAP
When it comes to your brick and mortar, getting someone into your store is usually the tough part. Once they can see, touch, smell, or taste your handiwork, your products can sell themselves. Selling online, however, takes a bit more wining and dining.
Sure, your current customers know how awesome your jeans fit them or how long your candles burn for, but a customer on the fence will have 10,000 questions to ask before they click "add to cart."
A well-written product description is one of the most important aspects of creating an eCommerce site. Likewise, a well-written product description that reflects your brand voice, includes all the info your customers might be looking for, and converts their interest into a sale is, what we call, a work of art.
Some questions to consider when writing product descriptions:
• Why should they buy your product and not a competitor's?
• Should they choose this product or one of your other varieties?
• What reason do they have to buy the item now, and not in a few months when your shop is open again?
• Does the description sound like you or your brand voice? Would your customers find it familiar?
• Did you include relevant sensory information (Weight/volume, flavor or smell profiles) or information you could give them if you were in your store? (production process, how other customers use it, success stories)
Once you have your product info squared away, it's time to start on what is arguably the most frustrating and important aspects of a new ecommerce site: product photos. No matter how clever your packaging, how beautiful your piece of art, or how sparkling your pair of earrings, photographing it in the right lighting, with the right backdrop, and the right focus can make or break a sale.
From there, have some fun with it! Try to show your products in use. Have a family member help you stage photos that show potential buyers how to use your products or give them inspiration. Just be sure your product is always the focus.
03.
THE SQUEAKY WHEEL MAKES AN ONLINE SALE
Now that your site is packed with great product photography and descriptions, it's time to share the fruits of your labor and make. some. sales. If you already have active social media accounts, now is the time to share that you're selling online.
Slacking on Facebook and/or Instagram posts? No sweat. Folks are spending more time at home, which means they're spending more time online and on their phones. Now is a great time to start posting more regularly, share your products, and talk up your online store.
Once you get the hang of posting on social media, it's time to take those announcements to email. Give subscribers information about new arrivals, your work in progress, or sales and discounts to incentivize them to become customers. These tactics build relationships and keep them thinking about you while your physical store is closed.
Ready for more? Think about promoting your posts on social media (Easy), creating retargeting campaigns (Harder), or look to Google Ads to really get your products out there (Hardest). You can create target audiences to find new customers, nudge previous buyers with a referral program, create automated email campaigns, and so much more.
04.
A FEW MORE THINGS TO CONSIDER
You didn't think there were really only three steps to selling online, did you? Once you have the basics down, it's time to optimize! Here are a few more "basics" to think about.
Sales tax: When selling products online, many states require sellers to collect and remit tax from all shoppers, no matter where they are making the purchase. Some eCommerce platforms collect, organize, and remit those payments for you automatically. Unless you like to spend hours and hours every quarter sending money all over the country, we think those platforms are the only platforms to consider. Be sure to check into your platform's options as well as state tax laws before going live!
Keywords/SEO: Once you have the website basics down, take a dive into Search Engine Optimization, or SEO. What seems like a buzzword used by marketers and web developers, is a buzzword used by marketers and web developers but for good reason. Let your website work for you by doing your research and coming up with a keyword strategy for your new eCommerce site.
Alt-text: Every photo on your website should have a thorough and accurate description. Including alt text allows screen-reading tools to describe images to visually impaired internet users. Search engines also use alt text to better understand your site offerings. This helps you appear higher in search results. Include alt text in your keyword/SEO strategy!
Shipping services: For many small businesses just starting off with online sales, manually handling shipping is the cheapest and most effective option. But as you scale and grow your online sales, you may want to add a shipping service to take some of the work off your hands. Ensure your preferred eCommerce platform can handle your changing needs when the time is right.
Need a hand with any (or all) of the above? We have you covered. From platform setup and site design to copywriting and product photography, our team is working from home and ready to help you get your products online and back into the hands of your customers.
To learn more about our marketing services contact us at [email protected] or call us at 518.792.0500!