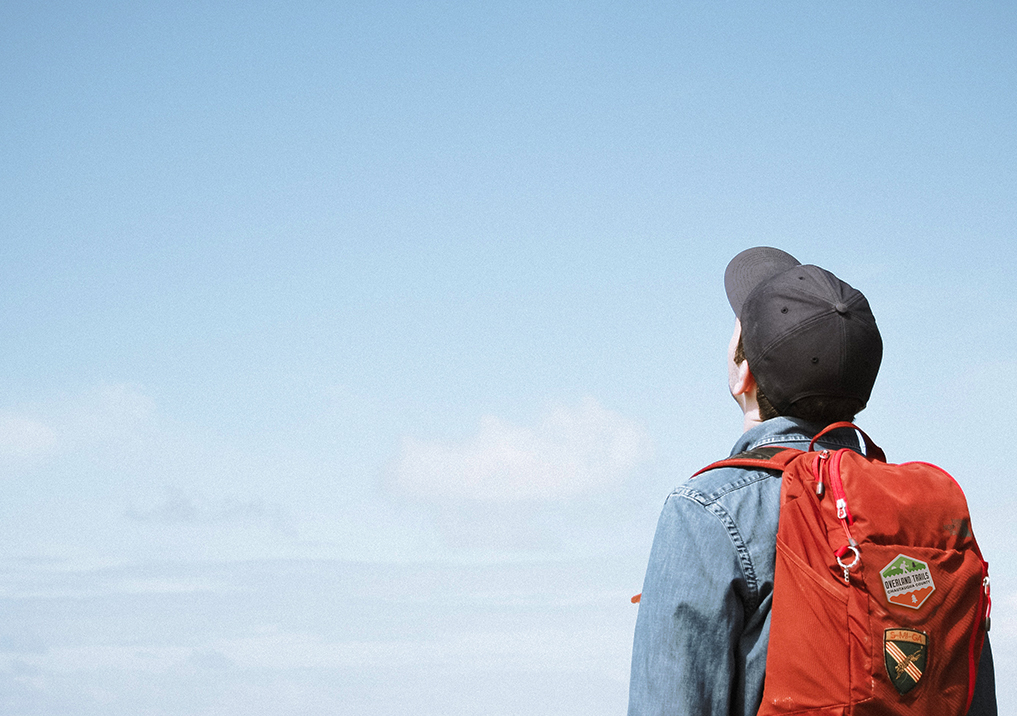 You may not always feel it, but our town and county governments do more for you than you see. They provide us with our parks, trails, roads, and much more. In 2017, we were contracted by Chautauqua County in Western New York to brand the Overland Trails system. Since then we have been cranking away on the brand development, marketing materials, website, social media content, and more since. The county maintains two trails stretching north to south extending over 40 miles, spanning multiple towns, state forests, reforestation areas, and more.
The goal of the project was to develop a recognizable brand identity, marketing strategy, collateral, and website that would work together seamlessly to achieve the following:
• Establish a foothold in the regional area amongst other outdoor activities for all ages and levels of hiking, snowshoeing, etc.
• Develop a strong digital presence through the website, social media, email marketing, and related destination websites.
• Increase trail usage
• Increase community involvement (both individuals and organizations) through sponsorships, events, and more.
Read More: 6 Steps For Developing A Customer Base
The first step to the branding process was developing a successful brand foundation with an enticing visual identity. For instance, just merely designing a logo wasn't going to tell the entire story of the Overland Trails. However, identifying the trail system's positioning relative to other parks and trails (EX: Allegany State Park), its strengths and weaknesses (all relative of course), while identifying the ideal visitor profiles was going to create separation for the Overland Trails amongst outdoor enthusiasts. With those identified we began the design of a logo that included natural colors with an authentic, "outdoorsy" theme.
Read More: 7 Successful Brand Positioning Strategies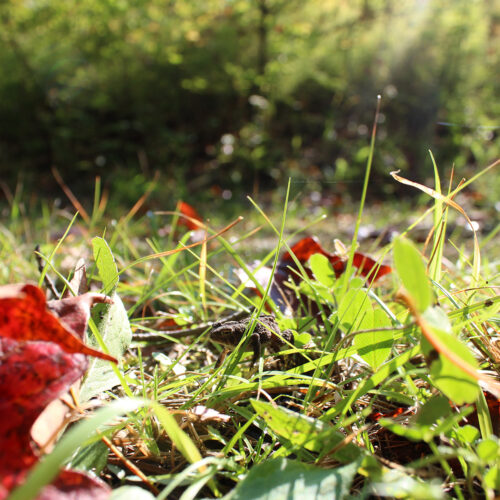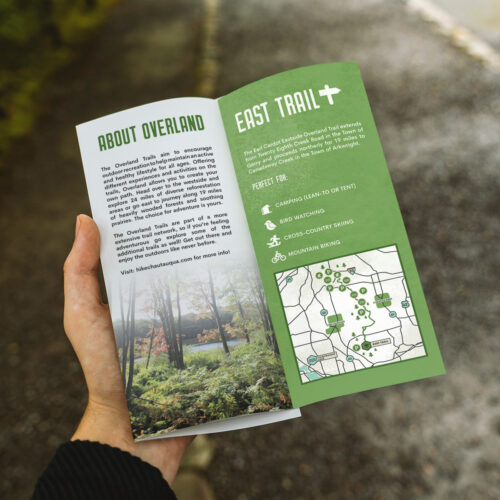 Our next step was to create the appropriate materials and content to communicate the Overland Trails identity and messaging. For example, this included photography, trail markers, brochures, maps, posters, signage, infographics, and of course, social media content!
Read More: The Importance of Product Photography
The final step (although worked on throughout the project) was to complete the website for the trail system. While numerous pages were not necessary, one key functionality of the site was to display the trail map in a digital, interpretative format. Using GIS files of the trails and specific landmarks, users can now go to the site to view the trails and landmarks they'd like to visit.  Take a look here!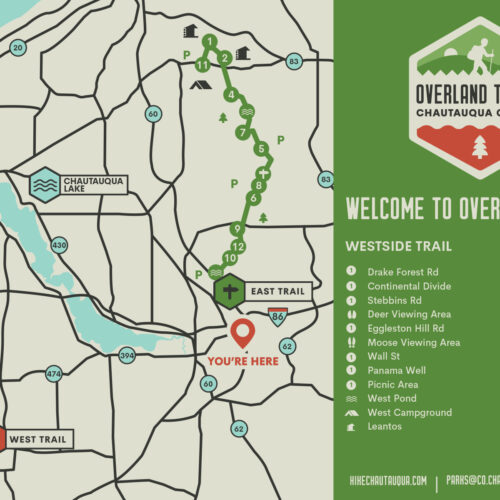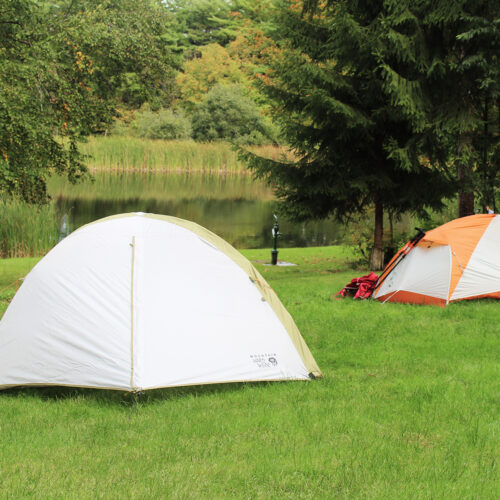 LOOKING FORWARD TO THIS SPRING AND SUMMER, CHAUTAUQUA COUNTY WILL BE ROLLING OUT THE INITIAL BRAND LAUNCH. IF YOU'RE PASSING THROUGH THE COUNTY WE HIGHLY SUGGEST TAKING A STROLL THROUGH THE OVERLAND TRAILS!
TO CHECK OUT MORE PROJECTS LIKE THIS, HEAD TO OUR PORTFOLIO.
LET'S DO THIS.. WHAT TYPE OF PROJECT ARE WE STARTING?
To learn more about our marketing services contact us at [email protected] or call us at 518.792.0500!