Tourism + Destination
Economic Development
Workforce Development
Consumer Branding
Food + Beverage
Cannabis Branding
B2B Marketing
Non-Profit Marketing
No matter how big or small your company is, what industry you're in, or how far your market reaches, our marketing company is ready to assist you in taking your business to the next level. Being unique in your design is important, and we'll guide you in carving your own path to stand out from competition.
EDC/IDA Marketing, Workforce + Talent, Placemaking
In the field of economic development marketing, having a well-thought-out plan is crucial to attract businesses, investors, and talented individuals to a specific area. This marketing approach aims to showcase the unique advantages, benefits, and opportunities of the region. Its goal is to create jobs, attract investments, and encourage long-term growth, all of which aid in the success of the region.
Visitor Attraction, Destination Marketing
In the world of tourism marketing, our marketing agency uses a flexible strategy. We focus on promoting different locations, experiences, and attractions to travelers with the goal of inspiring them to explore new places. This approach includes advertising, a strong online presence, and captivating storytelling to spark the interest of potential tourists. As a result, it leads to an increase in visitors and aids economic growth.
Brand Development, Packaging, Web Development, Strategy
In the world of cannabis marketing, there are significant changes happening, especially with the growth of legalization. This area requires understanding a complex set of rules specific to the cannabis industry. Successful cannabis marketing focuses on educating, breaking down stereotypes, and creating personalized messages for specific groups of people. All of this is done while following strict legal rules.
FOOD + BEVERAGE
MARKETING
Food + Drink, Alcohol + Beverage, Packaged Goods
In the food and beverage industry, marketing is crucial for influencing what consumers like and boosting sales. Our marketing agency accomplishes this by showcasing products with attractive visuals and convincing messages. What sets our campaigns apart is that they not only emphasize a product's special features but also connect with people emotionally and culturally, which builds strong and long-lasting brand loyalty.
Workforce + Talent Attraction, Culture Positioning
In the world of workforce marketing, organizations make smart efforts to attract, engage, and hold onto the best talent. They also showcase their unique workplace culture, values, and opportunities for career growth. They do this through employer branding, targeted recruitment campaigns, and strong employee support. All of these elements combine to build a strong and motivated workforce that greatly contributes to the organization's success.
Donor Campaigns, Capital Campaigns, Brand Strategy
In the field of nonprofit marketing, organizations have a thoughtful strategy to convey their mission, impact, and goals in a clear way. This communication is crucial to engage supporters, donors, and volunteers. Nonprofit marketing uses good storytelling and online tools to help create understanding, make positive changes in society, and collect important resources for the greater good.
FEATURED BRANDING + MARKETING WORK
LOGO DESIGN / BRAND DEVELOPMENT / GRAPHIC DESIGN
We're more than a design agency. Let's build your brand the right way.
MARKETING STRATEGY + CAMPAIGNS
STRATEGY / CONTENT CREATION / MEDIA BUYING
Create, interact, measure, repeat.
WEBSITE DESIGN & ECOMMERCE
DESIGN / DEVELOPMENT / ECOMMERCE / MAINTENANCE
Your website matters. Our marketing company will ensure it's easy for customers to support you.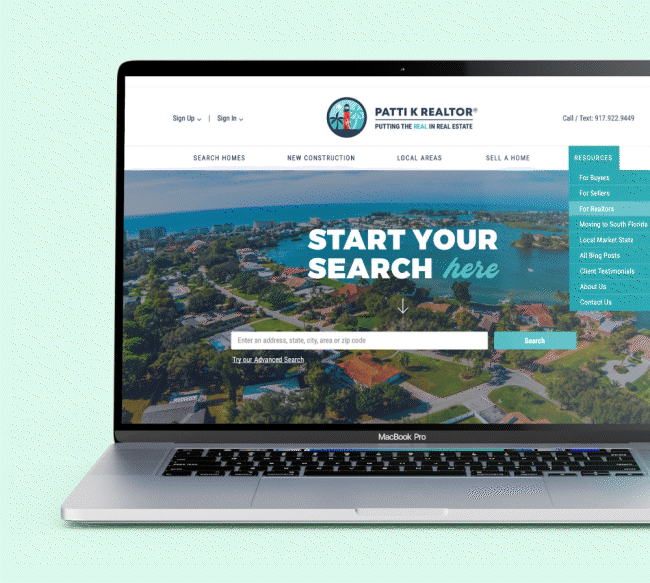 Wherever you are in the process, we'll meet you there. Are you the new kid on the block? Let's talk logo design and web development. Or perhaps it's time for a refresh? In that case, we'll analyze your brand and make a plan to elevate your business. Our marketing agency always provides custom solutions to get you from where you are to where you want to be.
Not sure where that is? We can help with that, too.