As a flower-friendly team, we had a vested interest in our state's legalization efforts, including the development of an equitable, diverse, and environmentally-conscious market led by small farms and independent business owners. We also love working on cannabis packaging projects.
We offered up our experience to help with CANY's needs during New York's recreational rollout: creating slide decks, updating the membership signup process, designing their welcome packet, and more.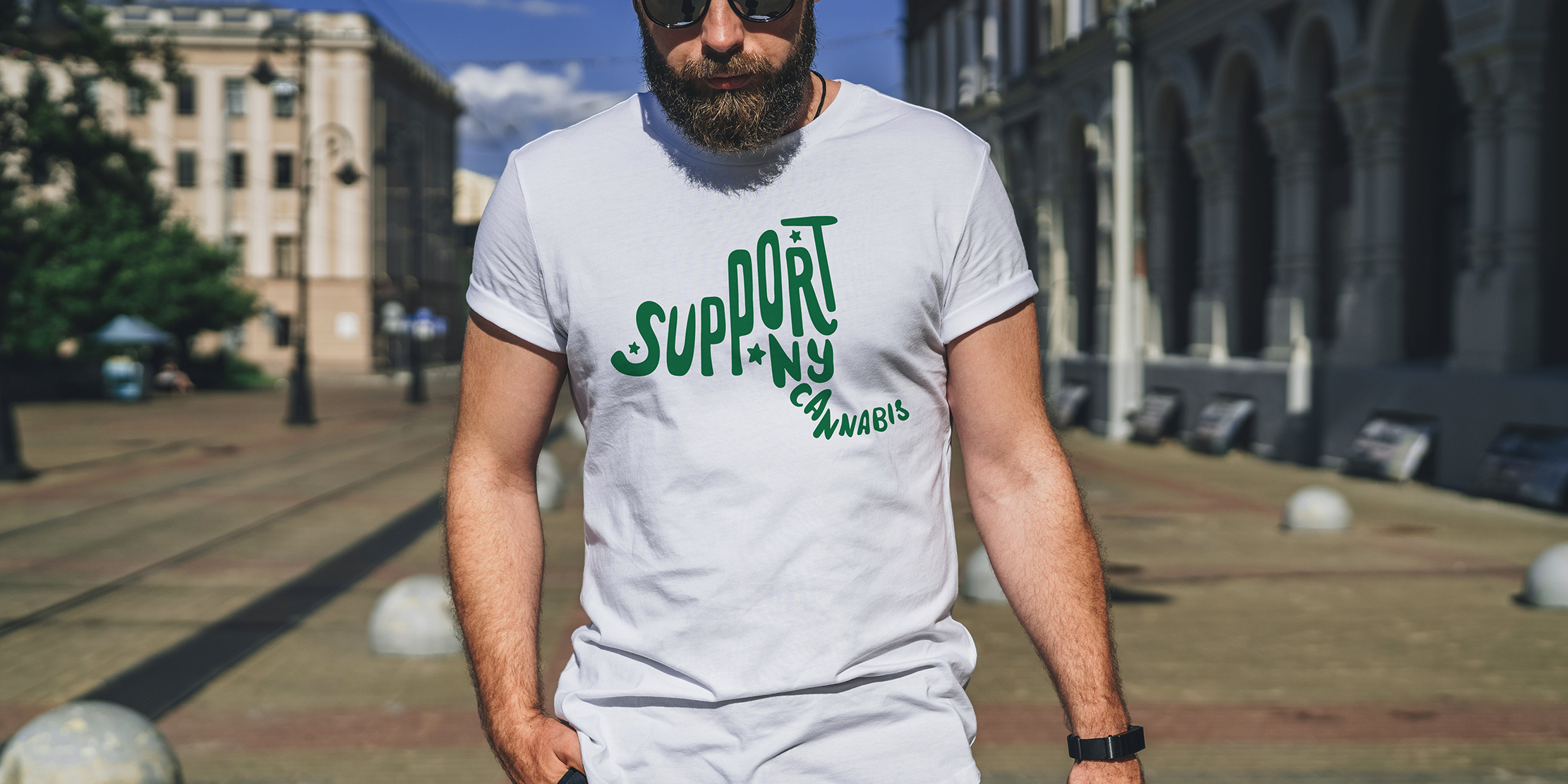 The Cannabis Association of New York represents the growers, processors, and industry partners of New York's budding (sorry) legal cannabis industry. Formerly the New York Cannabis Growers and Producers Association, the rebrand was a deeply intentional decision.
From retailers to accountants, labs, and designers – there's much more to the New York cannabis industry than growers and processors. As the industry changes and grows, the association aims to better illustrate who they serve: "the whole cannabis supply chain, and the businesses that serve the industry."
Brand ID + Guide
Website Design + Development
Email Marketing
Database Management
Collateral Design
Marketing Assets
Apparel Design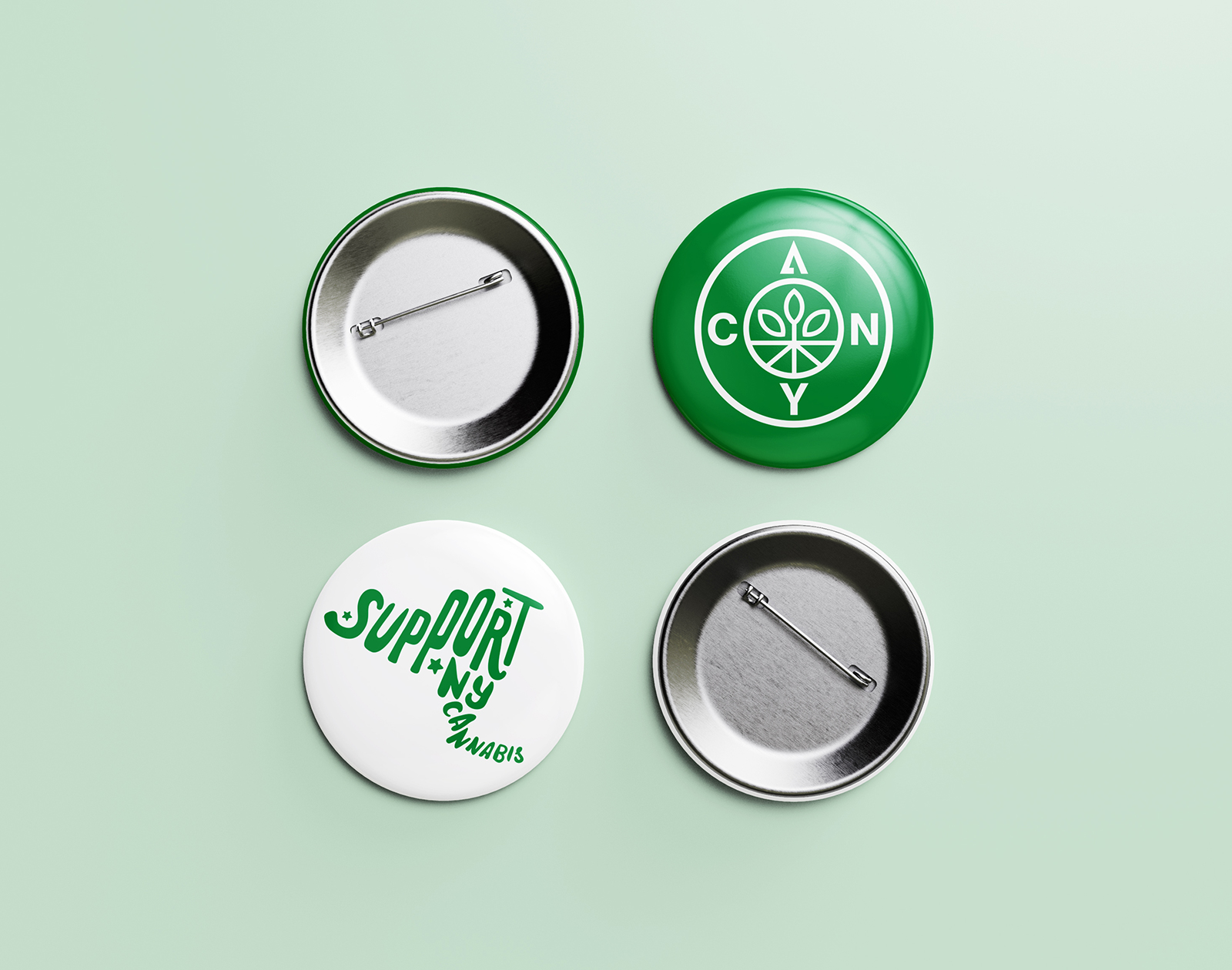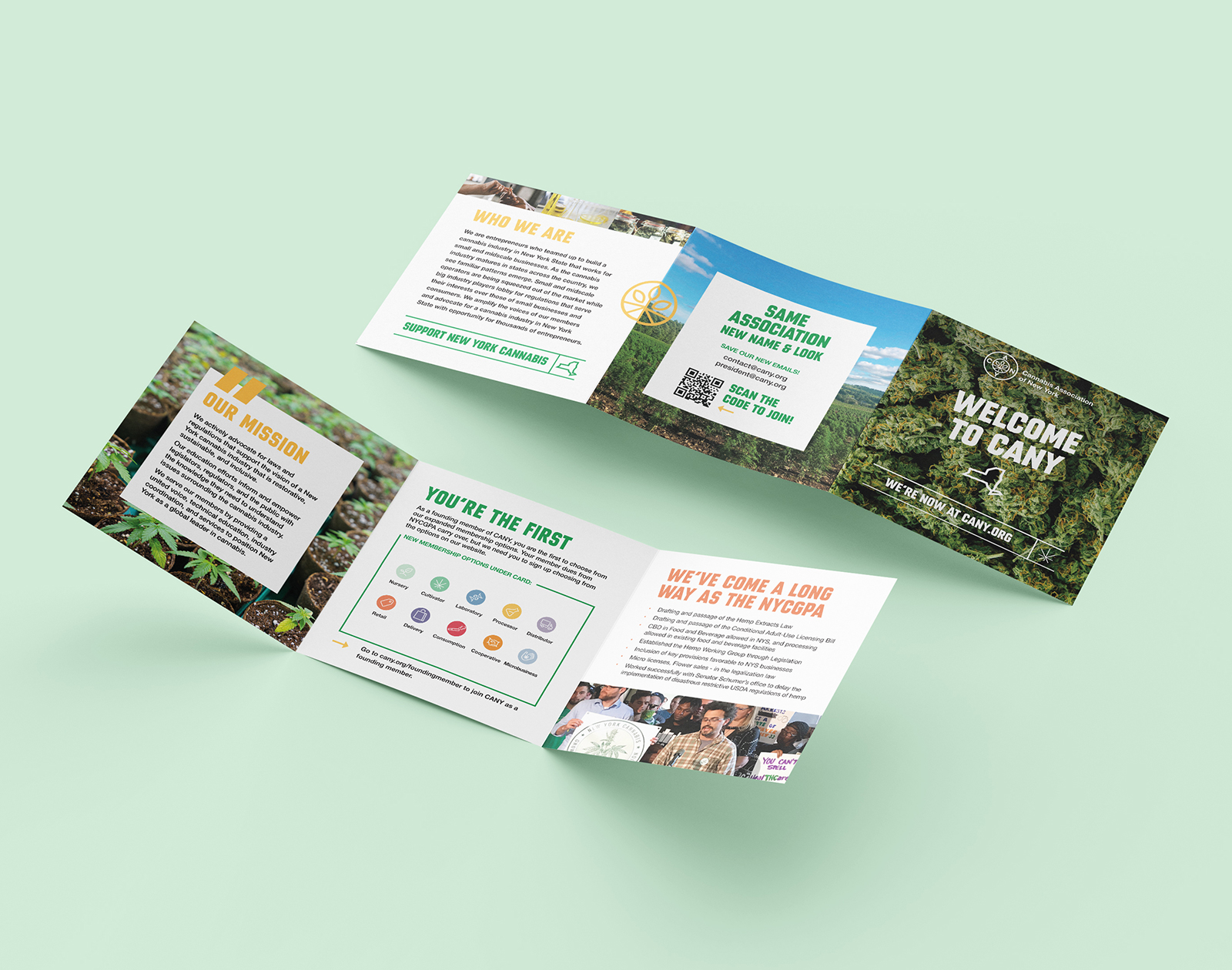 With a new name and logo locked down, the team at Black Dog Designs brought it from the computer and into our world.
Our firm, Black Dog Designs, has been working with the association for over a year to develop its brand. Through a fully fleshed-out brand kit, the new brand's presence online and in print is cohesive, thoughtfully developed, and instantly recognizable.
Using the logo as design direction, we created a set of unique yet complementary regional logos, iconography, digital and print templates, and associated brand pieces.
You'll find our work in the member welcome kits, on social media, and in email signatures.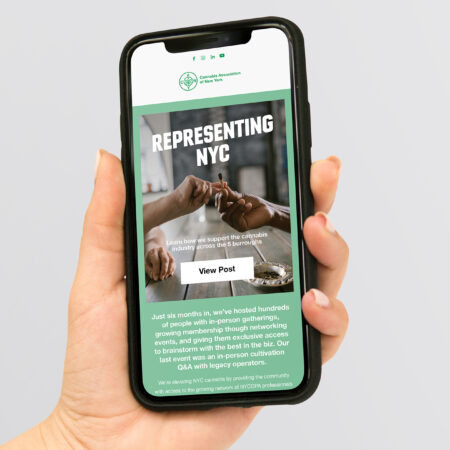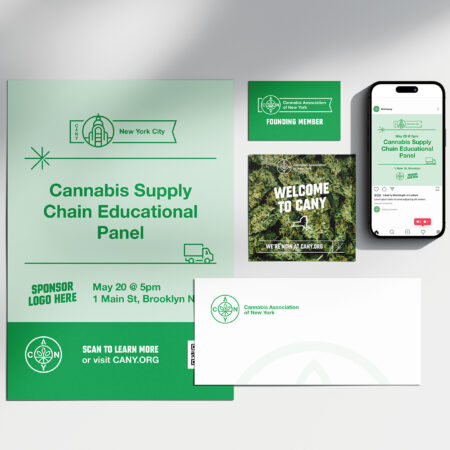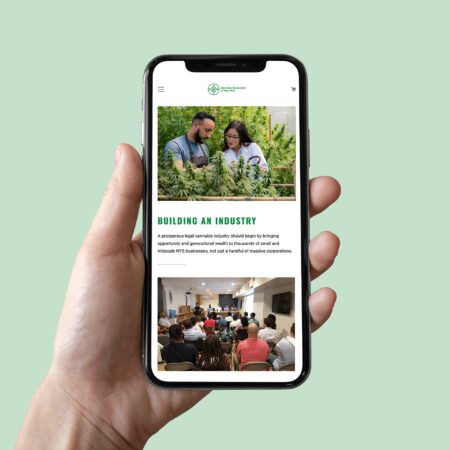 Cannabis associations like CANY, provide opportunities for businesses and individuals in the industry to network and collaborate.
Many cannabis associations are actively involved in promoting social equity initiatives within the industry.
Cannabis associations advocate for the interests of the cannabis industry at local, state, and federal levels of government.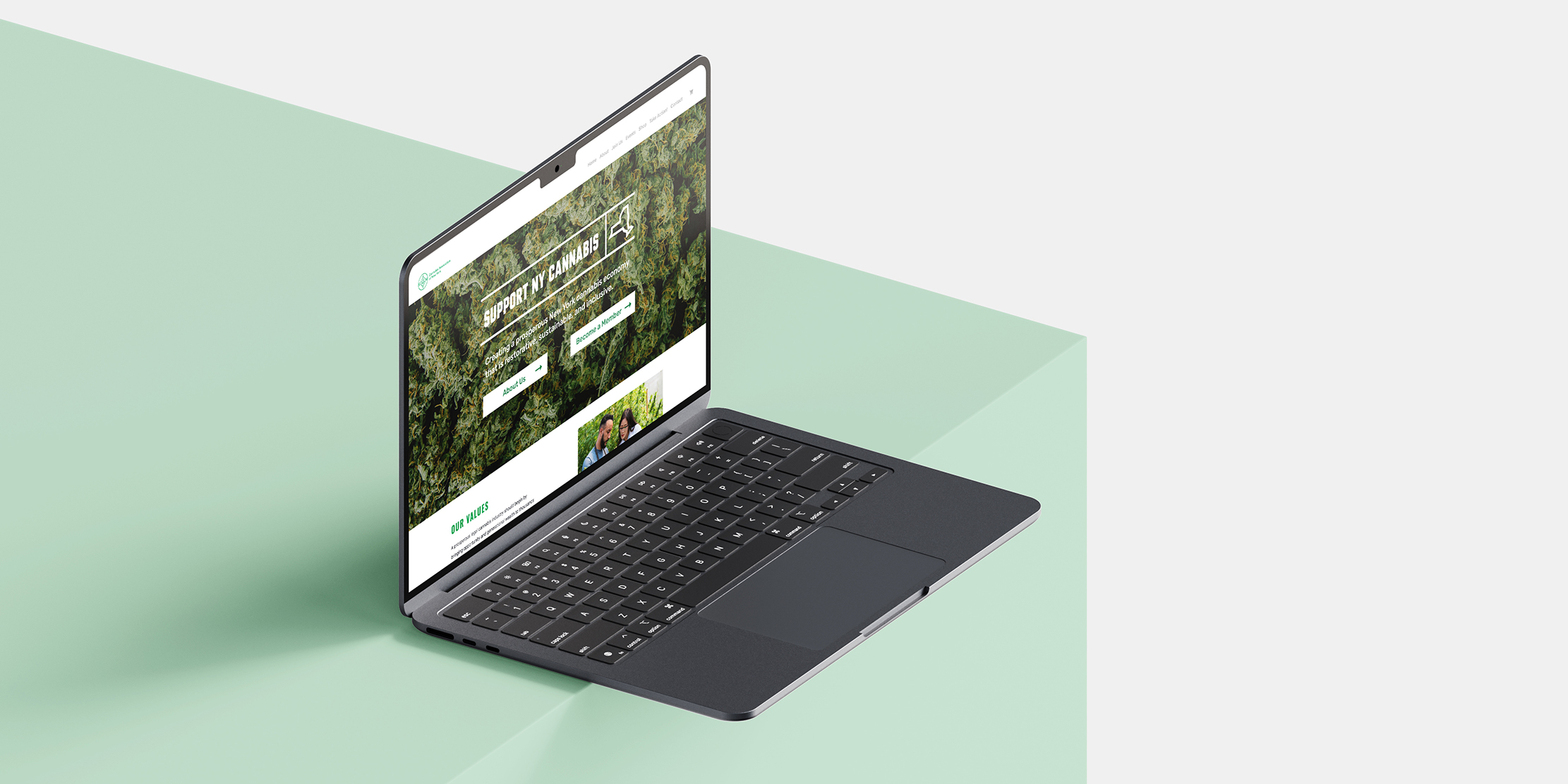 On the website we worked to improve the user journey; clearing up the paths a visitor can take was the top priority going into 2022, especially with so many different kinds of members and industry sectors to welcome into the association.
The newly launched CANY website is the culmination of that work. We are excited to see what the future holds for the Cannabis Association of New York and the industry!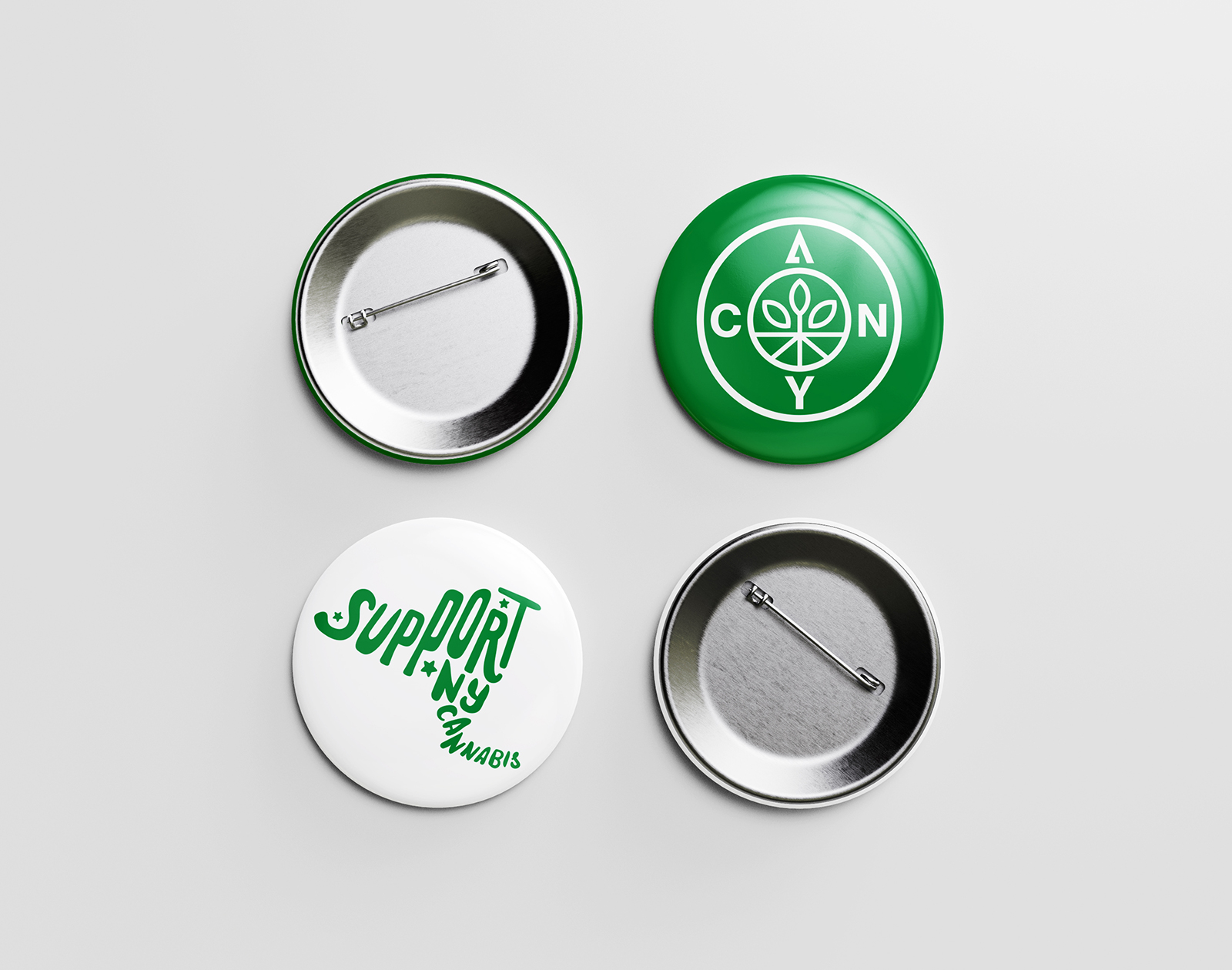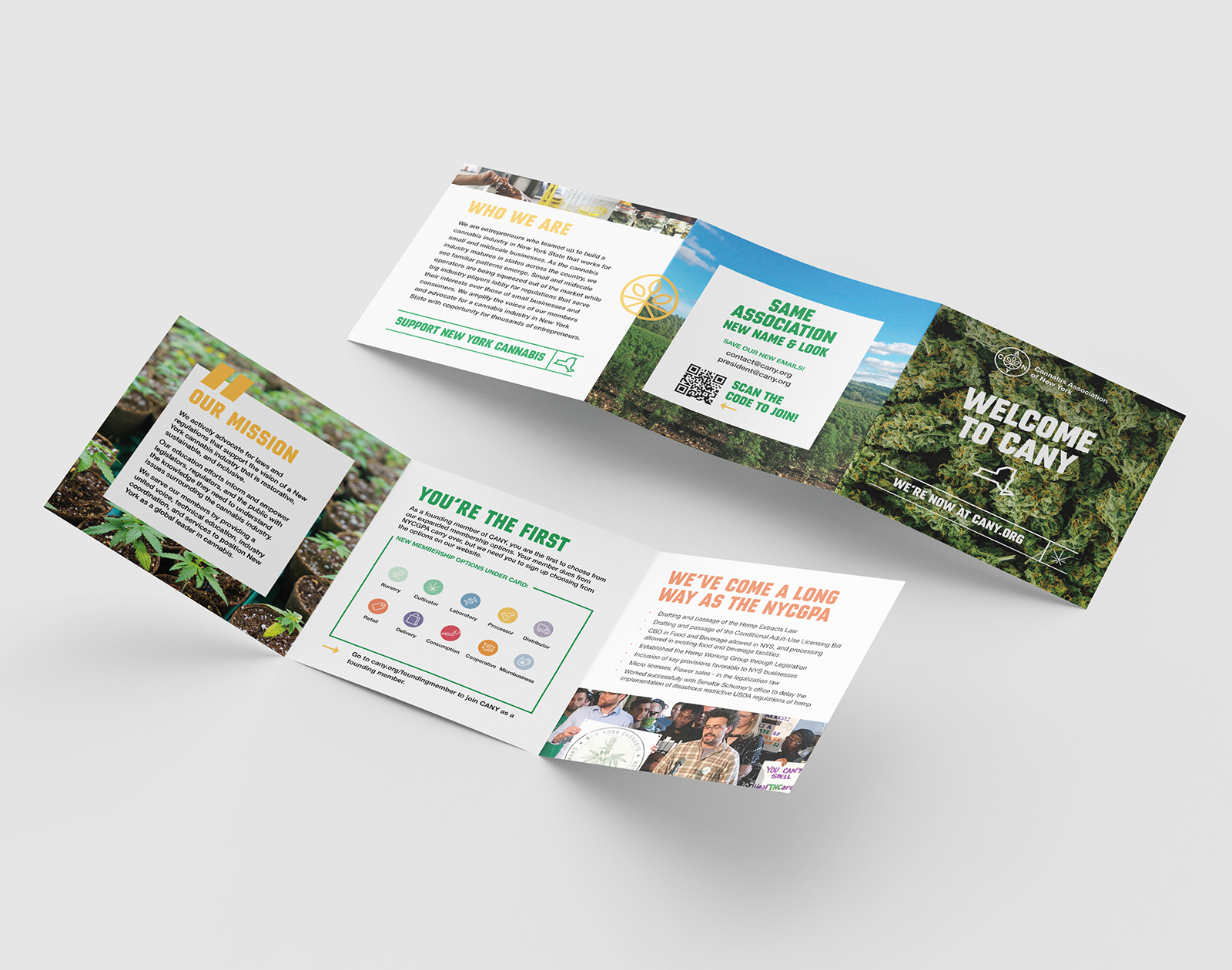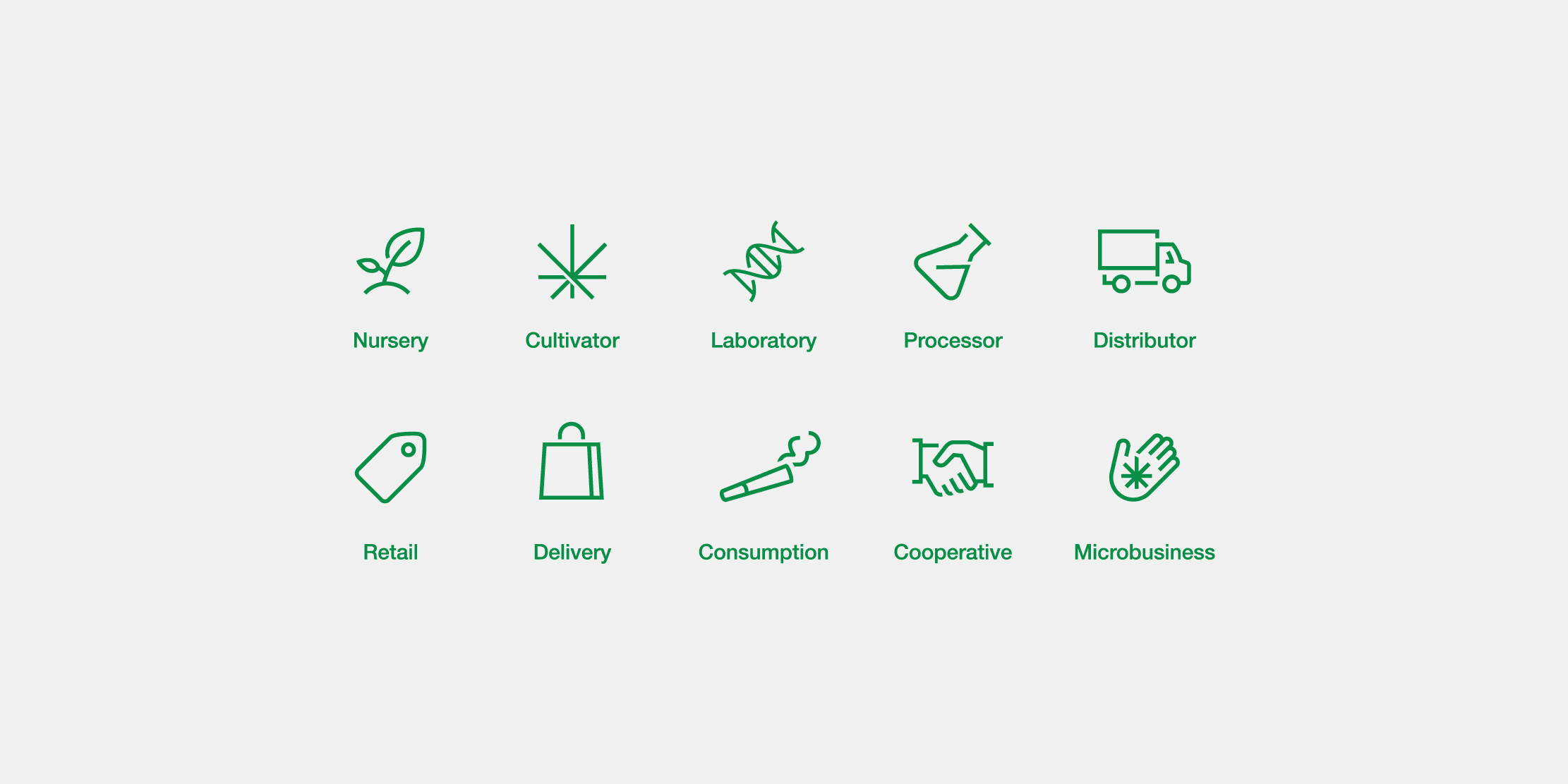 YOUR PROJECT COULD BE NEXT.
LET'S GET STARTED TODAY.